Beatles Monument in Almaty.
Schedule of tours in Almaty.
"Music inspires the whole world, supplies the soul with wings, promotes the flight of imagination; music gives life and fun to everything that exists ... It can be called the embodiment of all that is beautiful and all that is sublime"
 Platon. 
A trip from Khromtau to Almaty.
The monument to the famous British rock band The Beatles was erected on Mount Kok-Tobe on May 15, 2007. Made of bronze, sculptor Eduard Ghazaryan. On the composition sitting with a guitar in his hand depicts John Lennon, George Harrison, Ringo Starr and Paul McCartney are depicted standing.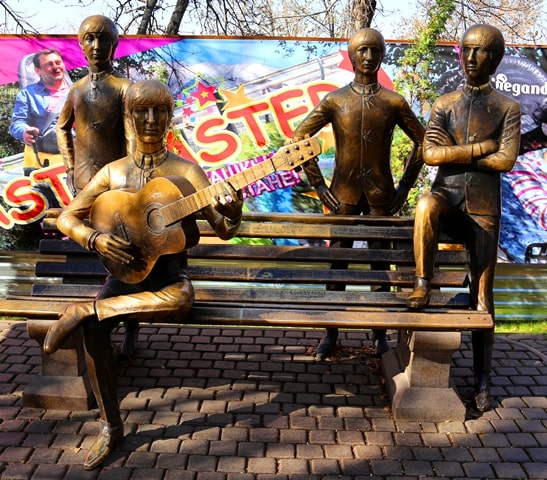 Authority:
Kazakh Soviet Encyclopedia, 1983 3. Set of monuments of history and culture of the city of Almaty Ch. Editor B. G. Ayagan, 2006.
Photos
Alexander Petrov.