Barracks in Turkestan.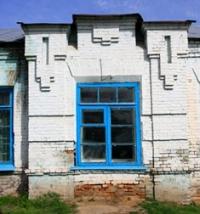 Central Asia tours and Turkestan.
"If you follow the ancient maps written on the stars, no person will ever understand you. So if you could read these maps, would you follow them? And forever be misunderstood? Or would you close your eyes tightly and pretend to be like everyone else?" 
C. JoyBell C.
Historical monuments of Turkestan.
The historical and architectural monument is located along Tau Khan Avenue, 82 meters north-east of the citadel of the Turkestan settlement, 246 meters north-east of the mausoleum of Ahmed Yasavi in ​​the central part of the city of Turkestan, Turkestan region.
In Soviet times, the production workshops of the Elastic factory were located in the barracks. It has late extensions at the end of the building; at the entrance, the internal partitions are lost. The construction time of the building is associated with the enlargement of the Turkestan garrison in the 2nd half of the XIXh century.
On the general plan of the military buildings of the Turkestan garrison in 1900, this building is designated as a barracks for the lower ranks of the company of the 1st Turkestan rifle battalion. Brick one-storey building under an iron roof; an extended rectangle in the plan.
The facades are symmetrical, the central and lateral parts are highlighted by slightly protruding projections, completed with parapets. The plane of the walls is rhythmically dissected by narrow window openings and pilasters.
The decorative design used corrugated platbands, belts and shelves, rustication of the walls. The internal layout is symmetrical, in the interior it is an extended hall, divided by 2 rows of columns in 3 spans. The columns of the middle span are connected by arched bridges in the longitudinal direction.
At this time (2021), the barracks houses the Museum of the History of Turkestan. It is a local monument. In 2014 - 2015 restoration work was carried out. In 2016, restoration, replenishment of the museum, reconstruction of old exposition performances in new solutions was carried out.
The geographical coordinates of the barracks in the city of Turkestan: N43° 17'56.31 "E68°16'26.18"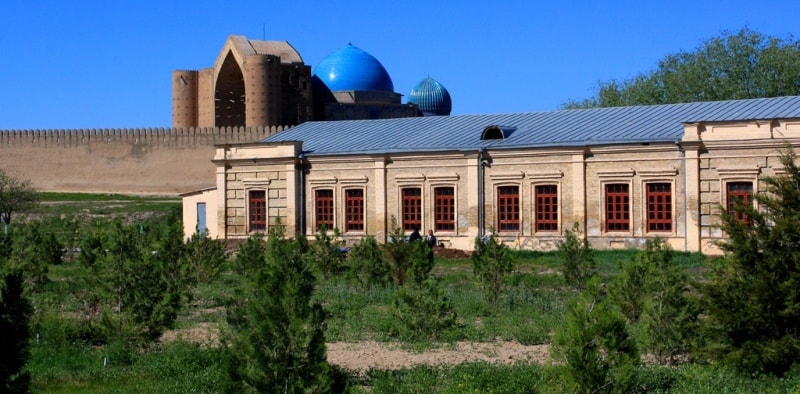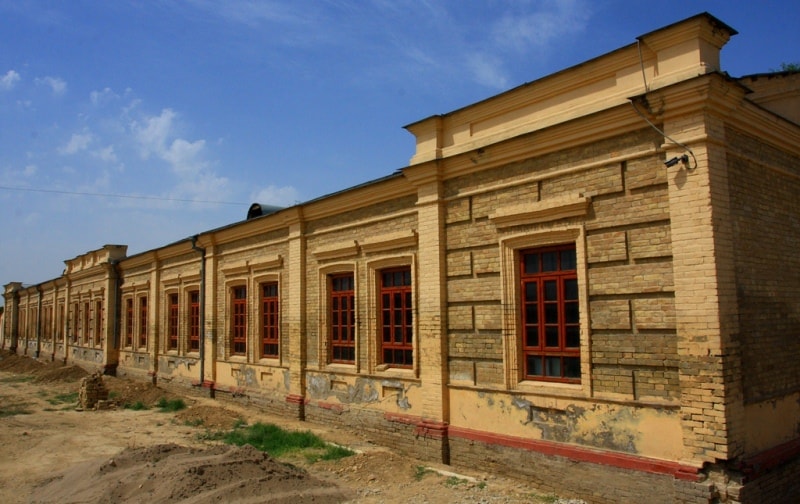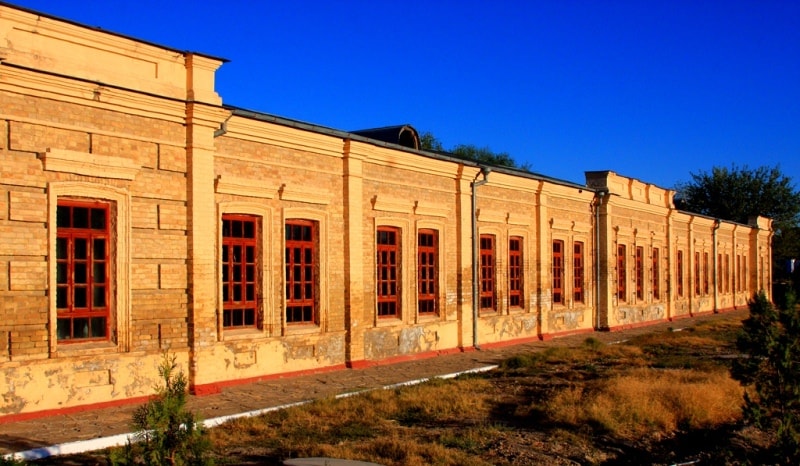 Authority:
Arch of historical and cultural monuments of Kazakhstan. Southern Kazakhstan area. Volume 1. Alma-Ata. Main editorial office "Kazakh of an Entsiklopediyasa", 1994. Author of article E.G. Malinovskaya.
Photos by
Alexander Petrov.