Balandy Mausoleum.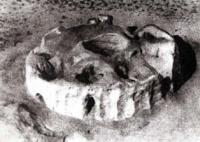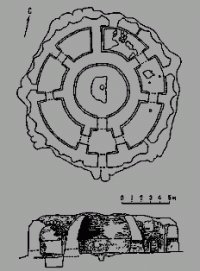 Sacred monuments of the Kyzylorda region.
"We will find a road, but if we fail, we will build it ourselves."
The History of Kyzylorda region.
Mausoleum of Balandy 2, burial structure of apasiacs (water saks), an architectural monument of the IVth - IInd centuries BC. e. It is located in the Balandy tract, 20 kilometers south-west of the village of Kuandaria, Karmakchinsky district, Kyzylorda region.
It was discovered in 1960 by the Khorezm archaeological and ethnographic expedition, the author of the mausoleum is unknown. The structure is round in plan, folded in the lower part of pakhsa, in the upper part of adobe bricks.
The entrance is located on the south side. The outer walls are processed in the form of triangular structures. Inside the building there is a central cylindrical room with a diameter of 5 meters, the ceiling of which in the preserved part is a false vault.
The room, most likely, had a cult purpose. On the sides of it, in a circle, there were burial chambers, which in the plan represented parts of sectors delimited by radial walls with arched openings. The burial chambers had vaulted ceilings.
The diameter of the structure is 16 meters, the preserved height is 4.5 meters. In 1982, the Balanda 2 mausoleum was included in the list of historical and cultural monuments of republican significance and are under state protection.
Geographic coordinates Balandy Mausoleum: N44°09'47,15" E63°23'27,74"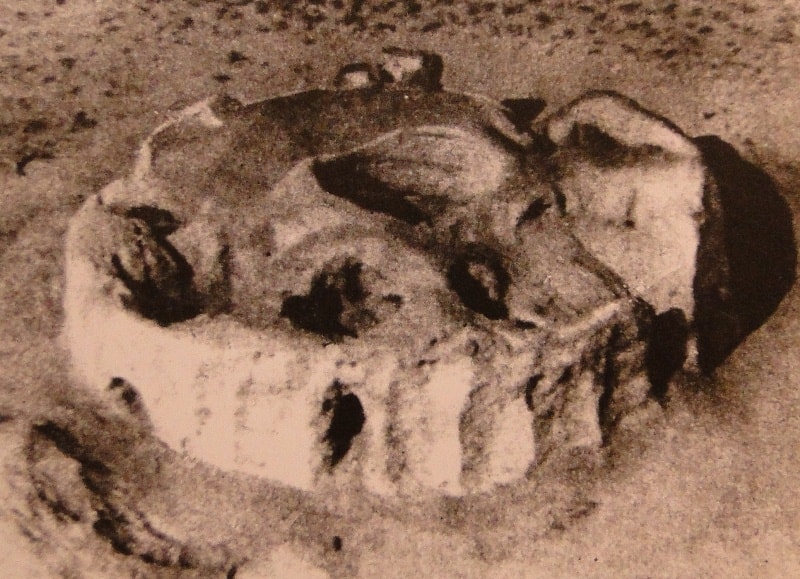 Authority:
http://kyzylorda-pamyatniki.kz/ru/monuments/resp/rmemr26