Baidibek-Ata Mausoleum.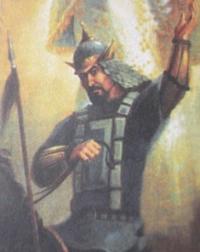 Travel across Shymkent.
"If you are smart and wise, take care of the poor
How Mustafa collect and patronize orphans everywhere
From greedy and vile, stay away
Take care of yourself and become like a full-flowing river"
Hikmet by Khoja Ahmed Yassawi.
A trip from Shymkent to the Baidibek-Ata mausoleum.
The Baidibek-Ata mausoleum is located on the northern outskirts of the Baidibek village (the former village of Kitaevka) in the Baidibek district of Turkestan region. The former building was erected in the late XIX - early XX centuries.
According to its architectural appearance, it belongs to the single-chamber mausoleums of the facade composition, typical for the cult architecture of the south of Kazakhstan in the late XIX - early XX centuries. The old mausoleum does not exist now.
The modern mausoleum was built in 1998 on the site of the old mausoleum under the name of the architectural complex "Baidibek" and "Kassietti bes ana" ("Five Holy Mothers"), architect G. Sadyrbaev. The current design is very modern with angular lines.
The remains of the previous design are still visible through the windows located under the roof. Baidibek Karashauly (around the 6th-7th centuries, according to other sources from about the 11th-12th centuries, according to the latest data, he was born in 1356 in Tashkent and died in 1419 - a legendary character who is considered to be a Kazakh behem who actively participated in uniting the Kazakh people. Baidibek is considered the ancestor of the Albanian tribes and clans, Suan, Dulat, Sary-Uysun, Shapyrashty, Yst, Oshakty.
6 Baidibek's sons from Sarah's elder wife died in a battle with invaders on the bank of the Koshkarat River in East Karatau. This place is called the "Grave of six sons of Sarah ". Baidibek is buried n and on the banks of the Balabogen River.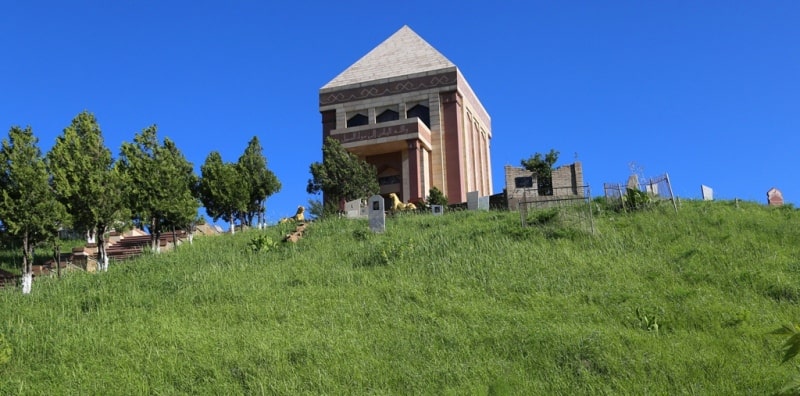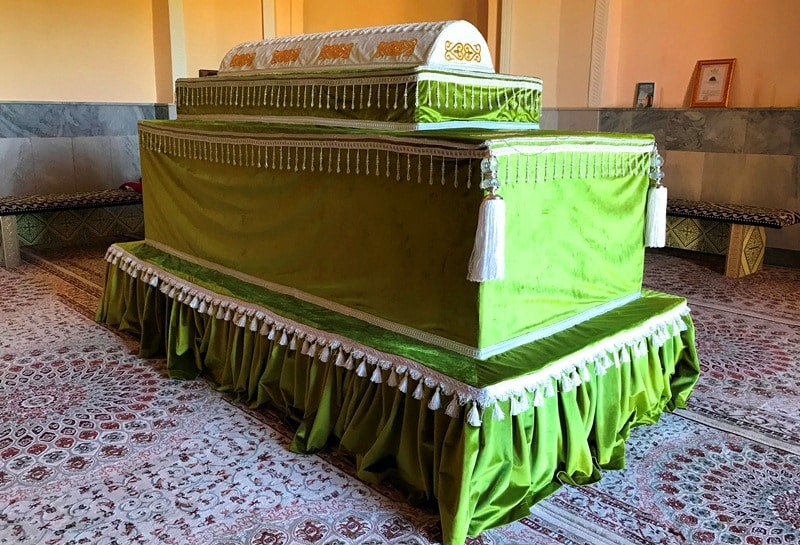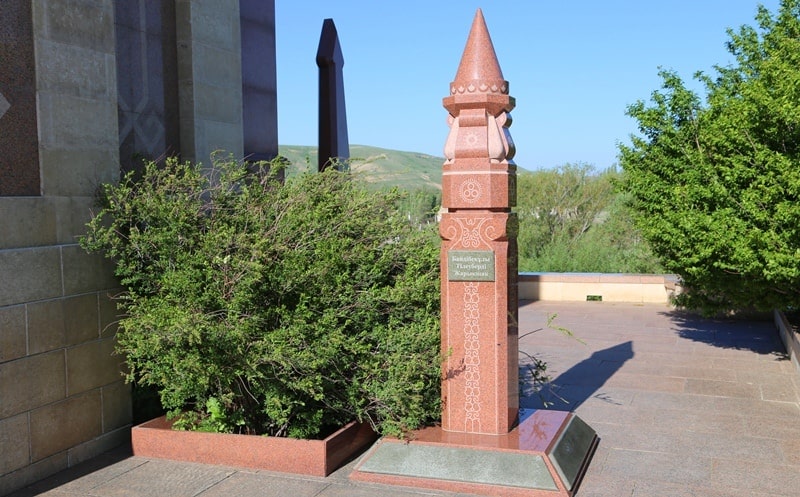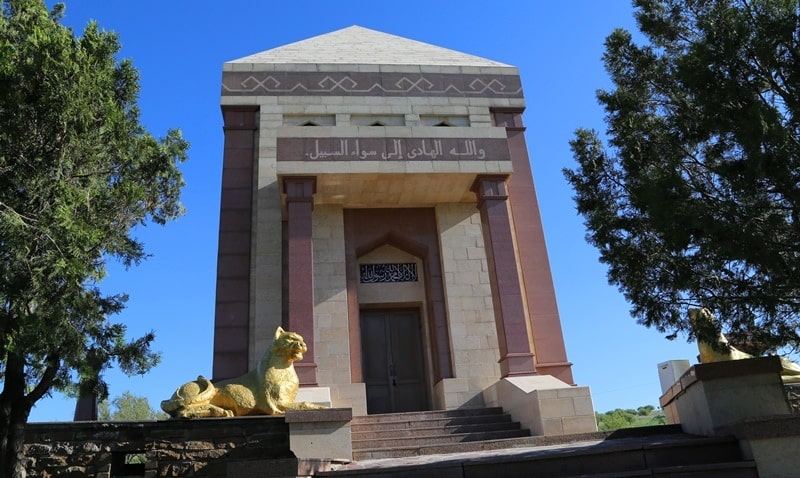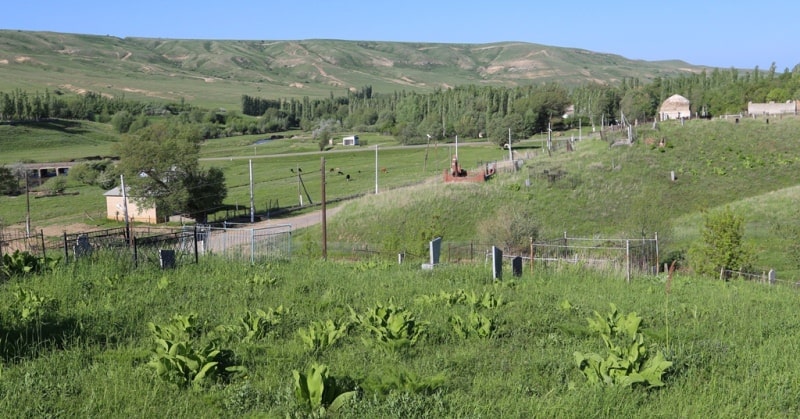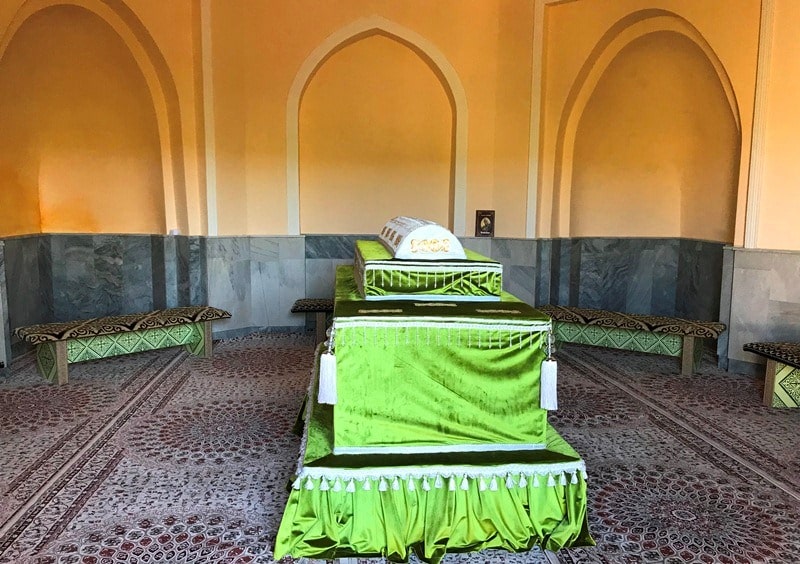 Authority:
D. A. Taleev. "Code of monuments of the South Kazakhstan region." Architectural and archaeological heritage of the South Kazakhstan region. In the framework of the regional program "Cultural Heritage". http://www.farsah.kz
Photos
Alexander Petrov.