Ancient settlement of Zanrgar-kala.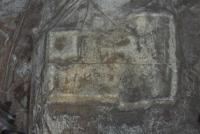 Greatest tour Kazakhstan.
"The first task of history is to refrain from lying, the second is not to conceal the truth, and the third is not to give any reason to suspect oneself of bias or prejudiced hostility."
Mark Tullius Cicero.
Kyzylorda tour.
The ancient settlement Zanrgar-kala is located in the Zhalagash district of the Kyzylorda region, 27.6 kilometers south and slightly east of the Zhanadarya village and 50.2 kilometers south-west of the Besaryk village and 14.4 kilometers north-west of the Koksenger hill height 171.2 meters above sea level.
The ancient settlement of Zanrgar-kala is located 3.3 kilometers northeast of the Sarly-tam mausoleum and belongs to the same historical period. Its layout has many features similar to the Sarly-tam settlement, a square citadel, the rounded outlines of a settlement with a diameter of 300 meters, a suburb adjoining the northern wall of the citadel.
However, there is a second outer wall covering a vast area of ​​the surrounding area, with irrigated fields and buildings. All the walls of the Zanrgar-kala settlement are strongly eroded, the lifting ceramic material is identical to the Sarly-Tam one in terms of the ratio of stucco and handicraft non-glazed ceramics.
The found fragments of irrigation vessels date back to the X - XI centuries.
Geographic coordinates of the ancient settlement of Zanrgar-kala: N44 ° 26'59.35 "E64 ° 50'58.88"
Authority:
A.A. Tazhekeyev, R.T. Darmenov. "Bulletin of KazNU".  2012. Almaty
https://articlekz.com/article/7260