Ancient settlement Kostobe. Jumakat town.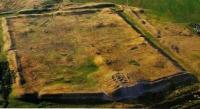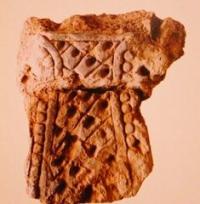 Silk Road Destinations of Kazakhstan.
"...it seemed a part of her life, to step from the ancient to the modern, back and forth. She felt rather sorry for those who knew only one and not the other. It was better, she thought, to be able to select from the whole menu of human achievements than to be bound within one narrow range" 
Orson Scott Card.
Silk Road Ruins and history Kazakhstan.
The ancient settlement Kostobe is located in the northwestern part, 360 meters west of the village of Baizak, 3 kilometers south-east of the regional center of the Baizak district, the village of Sarykemer in the Zhambyl region and is identified with the town of Dzhamukat. 
The ensemble of the development of the citadel included a palace complex. Its development as a whole continued from the sixth to the beginning of the ninth century. In the center of it was a room (9.5 x 8.2 m) of the distribution room.
From the east of the distribution hall was the ceremonial "corrugated room". An open yard adjoined to it. Northwest of the central distribution hall were places of worship. The main hall with an area of ​​about forty square meters is richly decorated with carvings. In the center of it is a large semicircular sufa-stage with a ritual hearth.
Since the general compositional solution of the palaces involves different heights of the halls, the panorama of such buildings was always impressive. So, in Kostoba, the palace building was arranged as if in three tiers.
The highest and most respectable building of the complex is a distribution room, the first upper tier, then a semicircle around it - the second tier of the lower halls and the third tier from the north - a number of peripheral rooms.
With this technique - breakdown of heights - an original composition of the whole complex was created along the tiers.
Geographic coordinates of the ancient settlement Kostobe: N42 ° 59'22.57 "E71 ° 31'23.03"
Authority:
Karl Baypakov, academician of the National Academy of Sciences of the Republic of Kazakhstan, director of the Institute of Archeology named after A. Margulana.