Akkol Lake in Zhambyl region.
A trip to Lake Akkol in Zhambyl region.
"Sing
sing, sing
And like in the waves
Herds
Flowers floating across the chest
About Jetsu,
How is my life
It's illuminated by you"
Ilyas Dzhansugurov. "Pictures of Dzhetysu." 1925.
Alberta Tulips on environs Lake Akkol.
Lake Akkol (translated as "white lake") is located in the east of the Karatau mountains and in the west of the Moyunkum desert in the Talas district of the Zhambyl region in southern Kazakhstan. The lake is located 3 kilometers south-west of the administrative center of Talas district, the village of Akkol.
The lake is located at an altitude of 397 meters above sea level. The length of the lake is 10 kilometers 640 meters, the width of the lake is 7 kilometers 430 meters. The area of ​​the lake is 36 square kilometers or 900 hectares.
The average depth is 3 meters, the maximum depth of the lake is 5 meters. In the northern part of the lake there are Kyzylkiya hillocks with a dominant height of 483 meters above sea level. In the southern part of the lake are the Bugultau hillocks and the Kyzylshoky mountain 449 meters above sea level.
In the southwestern part of the lake, there are the Zhalsarykkar hillocks with a dominant height of 487 meters above sea level. The Assa River flows into the lake, which flows out of the Bugulkol lake, which is located in the southeastern part of the lake.
The lake is flowing, the Assy river flows out of the lake in the northeastern part through the dam. The lake freezes over from late December to late March. The shore of the lake is used as a recreation area. Fauna is represented by such species as bream, pike perch, carp, crucian carp, roach.
In the spring of 2017, Lake Akkol began to rapidly fill with melt water, the volume of water in Lake Akkol increased to 249.7 million cubic meters with a design volume of 264 million cubic meters. The lake was 94.6 percent full.
Geographic coordinates of Akkol lake in Zhambyl region: N43 ° 24'19.16 "E70 ° 41'39.43"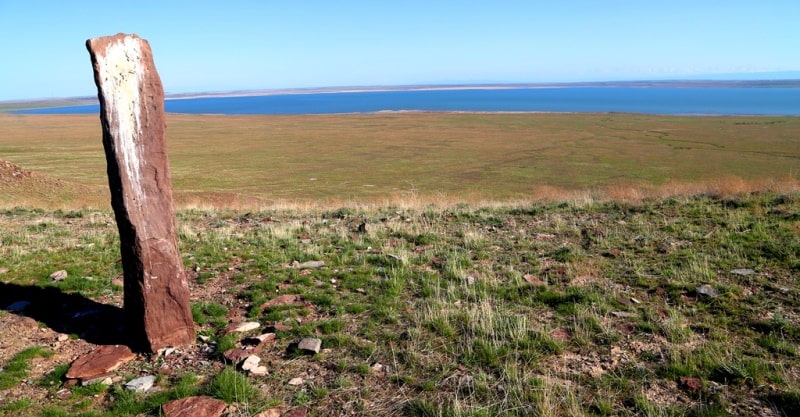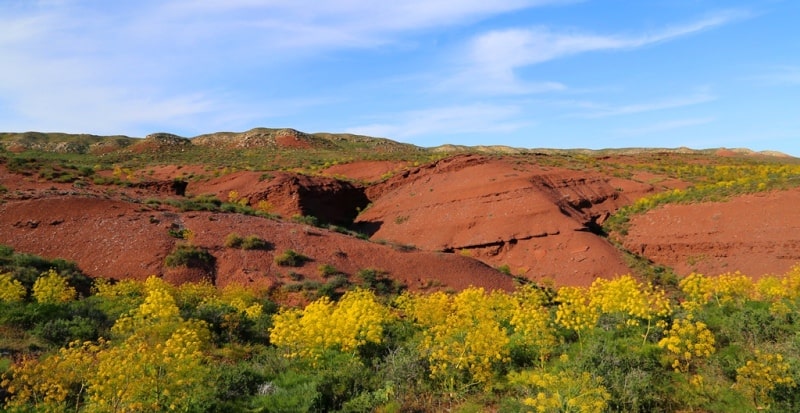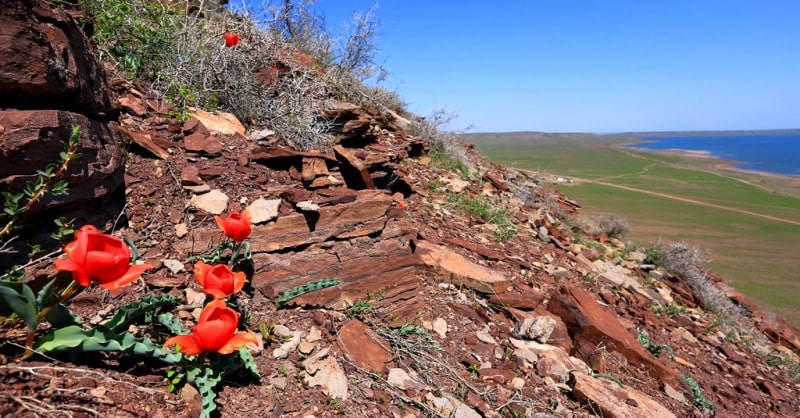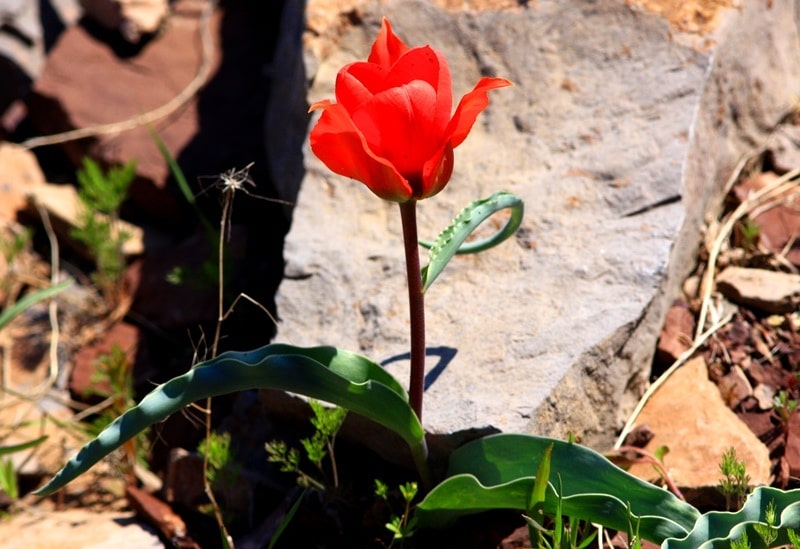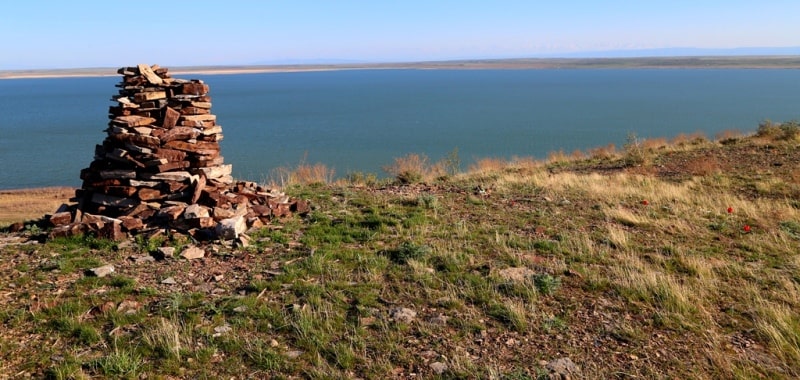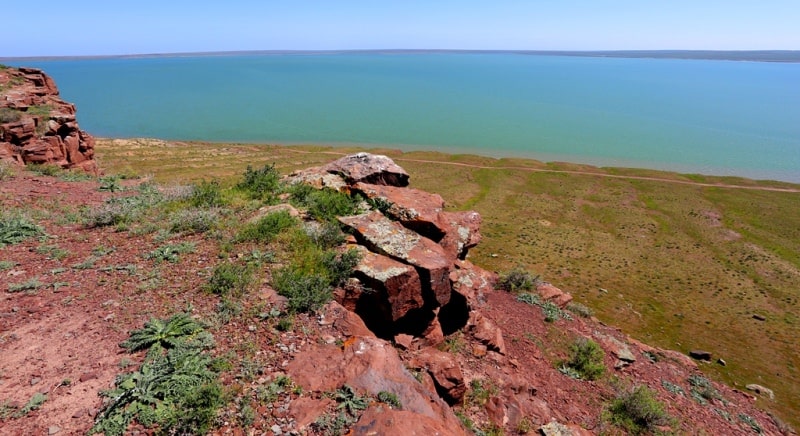 Authority and photos
Alexander Petrov.