Ablaykit the lake.
Walks in the mountains Koktau in Kazakhstan Altai.
"The creation of a thousand forests is in one acorn"
Ralph Waldo Emerson.
Walk on the lake Ablaykit.
Near the Buddhist monastery Ablaykit there is a lake in which water seems black, this lake Ablaykit. The lake Ablaykit is in the massif of Koktau, representing a fancy texture of rocks. The lake Ablaykit will belong to system of Sibiny or Ablaykit lakes.
The lake Ablaykit is the first in system of Sibiny lakes and from the lake Sadyrkol is in 1500 meters. The lake Ablaykit has length about 100 meters and width about 30 meters. A hollow of the lake it is closed from two parties, one party opens to the southeast party and one to North side.
The lake Ablaykit is in an environment of rocks, grew with a sedge, a cane, water-lilies grow in the lake. The lake Ablaykit is in 84 kilometers from the city of Ust-Kamenogorsk, in 2 hours' journey on the asphalted road.
The way to the lake is decorated with a picturesque landscape of the granite massif.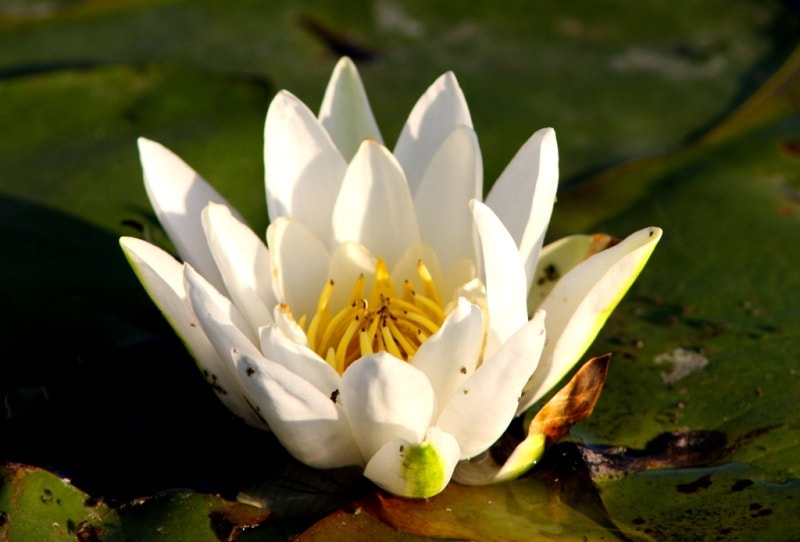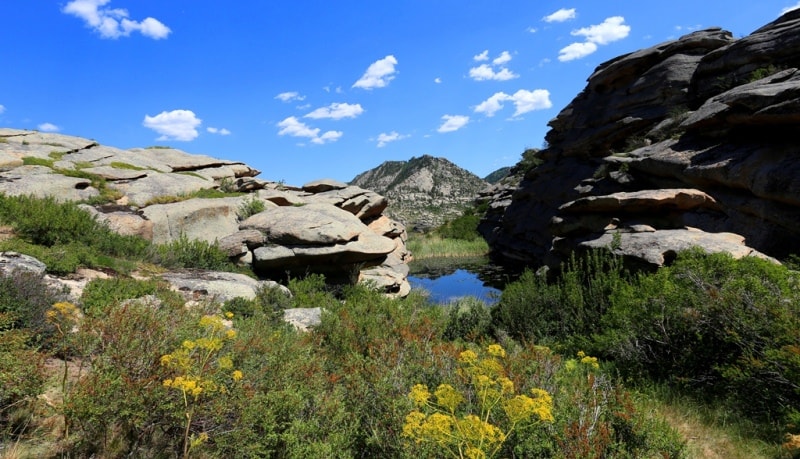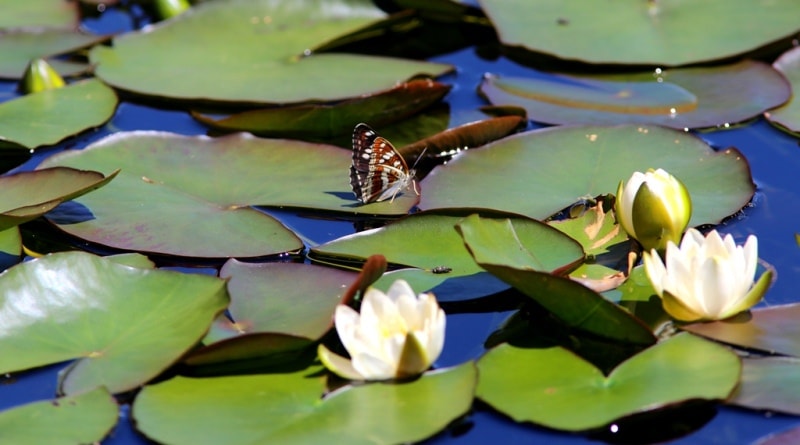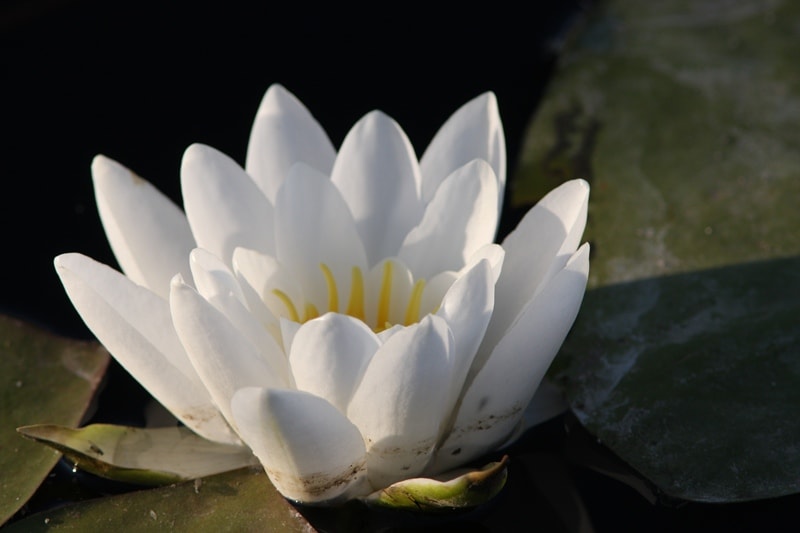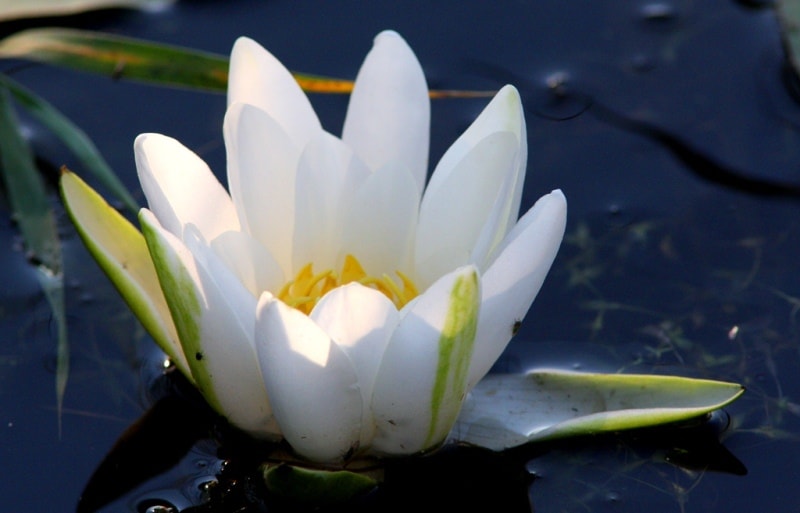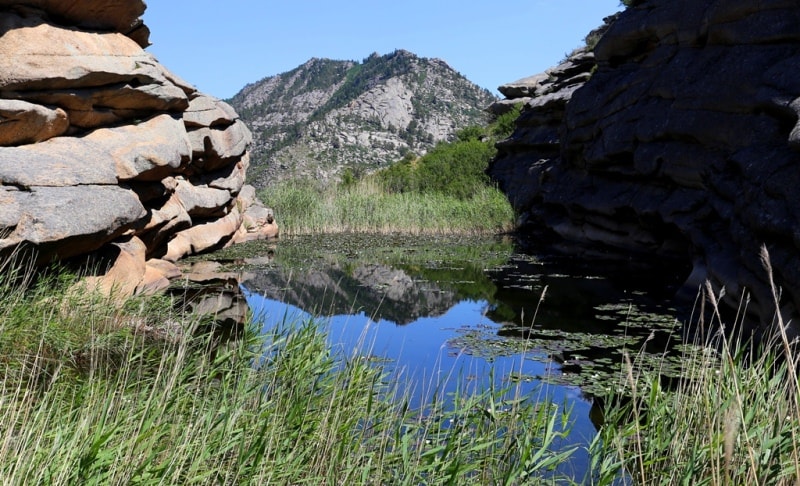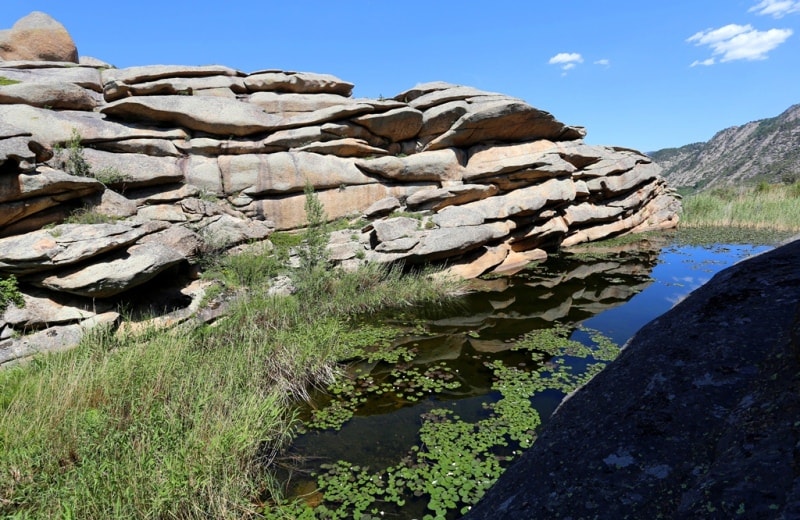 Authority and photos
Alexander Petrov.