An-24B aircraft in Mashat canyon.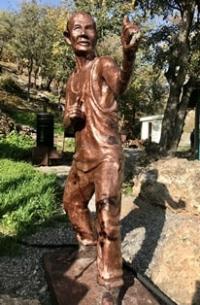 Visit to Lemmersii tulips in Mashat canyon.
"Everyone gets religious when they board a plane."
Johnny Depp.
Drive from Shymkent to Mashat canyon.
The AN-24B aircraft is located in the Mashat canyon in the Keltemasht rural district, Tyulkuba district of the Turkestan region at an altitude of 599 meters above sea level. The plane is located in the central alley under the western slope of the canyon on the territory of the "Altyn Bulak" rest house.
Back in the early 90s of the last century, a pioneer camp "Golden Key" was located on the site of the rest house. The pioneer camp "Golden Key" was built in the 70s of the XX century by the forces of the Sostobinsky cement plant and the management of the Chimkent airport.
In total, 13 pioneer camps were built in the Mashat gorge from the 60s to the 70s. Since the Chimkent aviation company helped the pioneer camp, it was decided to install the decommissioned AN-24B passenger aircraft on the territory of the pioneer camp.
Various options for transporting the aircraft through a narrow canyon were considered, in the end, ground transportation of the aircraft was abandoned. An AN-24B aircraft was installed on reinforced concrete bollards in the central part of the pioneer camp, which were delivered here on the external sling of a huge helicopter.
There was a cinema on the plane.
Geographic coordinates of AN-24B aircraft in Mashat canyon: N42 ° 25'50.72 "E70 ° 00'45.31"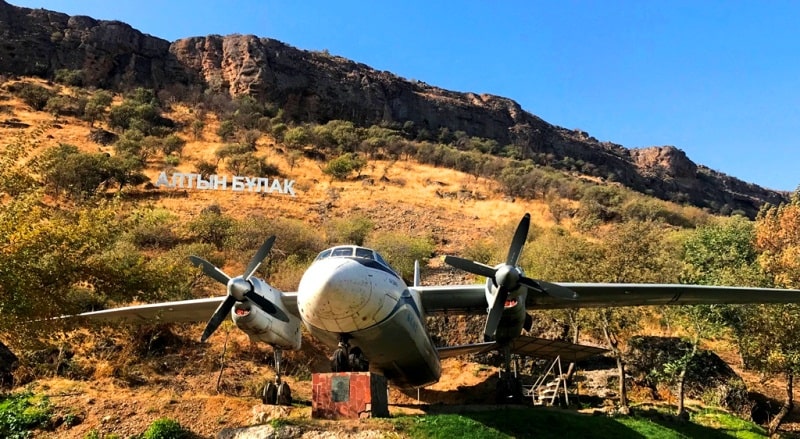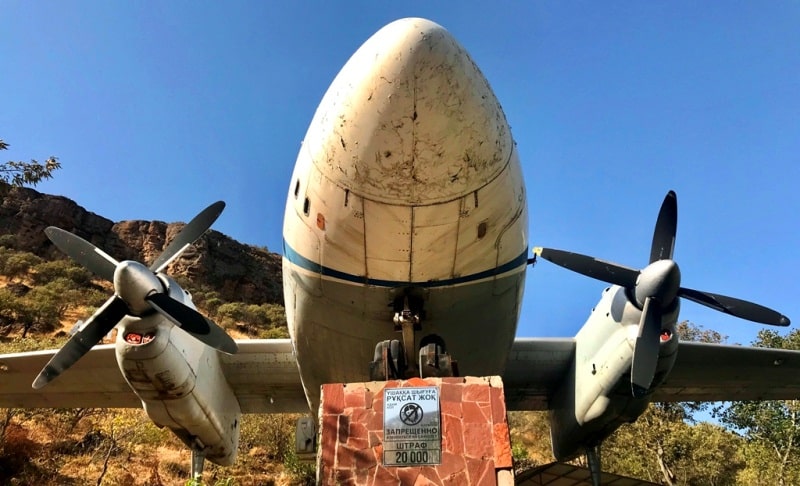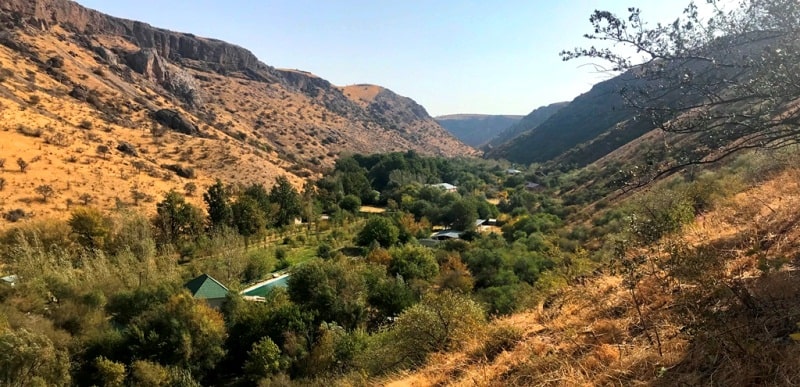 Authority and photos:
Alexander Petrov.