Turquoise lake in Kara Kum.
Trip from Ashgabad on gas crater of Darwaza.
"The research creates new knowledge"
Neil Armstrong.
Trip on Turquoise lake crater in Kara Kum Desert.
The Turquoise lake (crater) is in the southernmost tip of saline hollow Unguz, in the western part of the Kara Kum Desert, in Ahal Region. It is a unique sight in the Kara Kum Desert. In 500 meters in the northeast of a crater there are a hillock Kyzyldorgul 129 meters above sea level.
In east part of the Turquoise lake, in 4 kilometers, there is Chaarli valley. Depth of a crater is, about, 15 meters. A crater of the turquoise having the amazing shade filled with water and which received the name - the Turquoise lake.
Experts claim that by means of the inclined and directed drilling from more dense sites two of three deposits can be operated (apparently, stocks industrial here - in particular, gas lies quite close to the Earth's surface).
On the site with the Turquoise lake where in layer the water gas contact is allowed, production, apparently, is already impossible.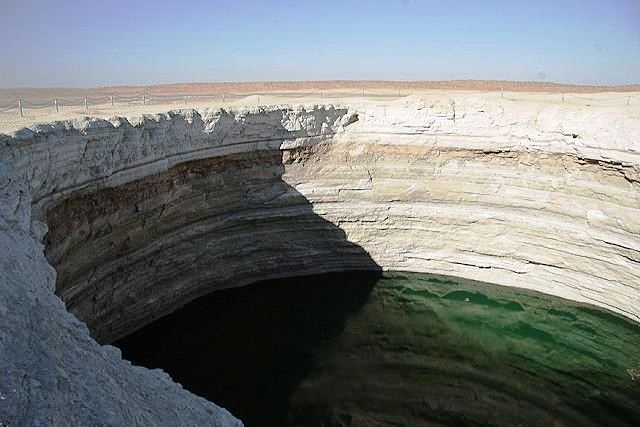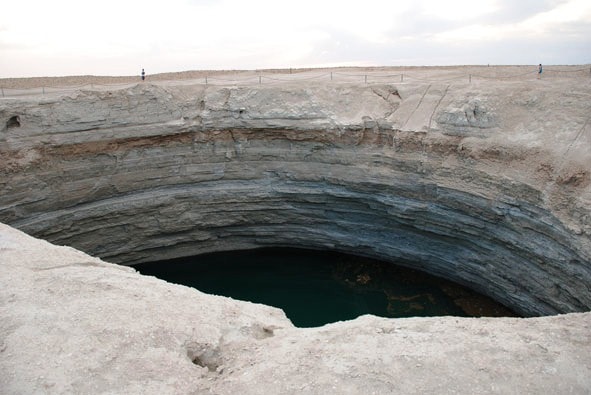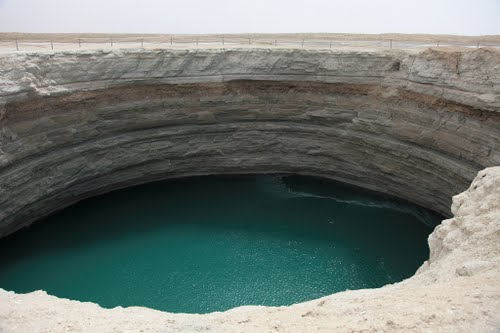 Authority:
Alexander Petrov.