Sculptures of Central Square of Nur-Sultan.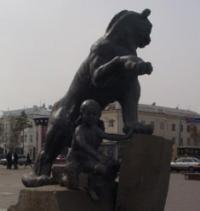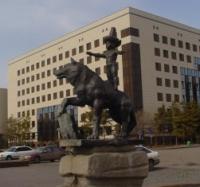 Sacred tour in Nu-Sultan.
"Your true friend who points the way
Obstacles are all and help get through.
Rank flatterers beware of friends.
The true friend of yours who is honest and straightforward"
Hafiz.
Travel from Almaty to city of Nur-Sultan.
On the central square of the city of Nur Sultan you can find a couple of original creations from bronze and granite - a sculpture of a boy on a wolf and a girl with a leopard.
They are located on both sides of the fountain, symbolizing the future of the country. The leopard and the wolf, as sacred symbols and totem deities of distant ancestors, carry a truly heroic meaning. The author of the monuments is Dosmagambetov Tolegen, and their opening took place on June 10, 1999.
Authority:
http://reactor.inform.kz/samye-interesnye-pamyatniki-astany-a3656
Photos
Alexander Petrov.