Mosque of Khanga Baba.
Individual tours on Mangyshlak.
"If you are smart and wise, take care of the poor
How Mustafa collect and patronize orphans everywhere
From greedy and vile, staying away
Take care of yourself and become like a full-flowing river"
"Hikmets" by Hodge Ahmed Yasavi.
A trip from Fort Shevchenko to the Khanga Baba Mosque.
The Khanga Baba mosque is located in the Tupkaragan district of the Mangystau region in the tract of the same name 30 kilometers southeast of the city of Fort Shevchenko, on the route of the ancient caravan road to Khorezm. This is an open air museum.
Spring water, thickets of hawthorn, blackberry, mulberry, elm, poplar. Here is the ancient necropolis of Khanga Baba with a mosque and the mausoleum of Khanga Baba. Having visited this place with the Karatau expedition in the 50s of the XIX century, Taras Shevchenko called him the number one miracle in Mangyshlak, here he made a sketch of the general appearance of its central part. C
omparing the picture with the current state of the necropolis, significant changes can be noted: the pyramidal chalk mountain has now turned into a gentle hill, the portal domed mausoleum - into ruins, and tombstones appeared in the mulberry alley.
Colonel N.L. Lomakin, who conducted a reconnaissance survey of Mangyshlak in 1870, wrote that "there are several chalk mountains and large alabaster deposits in Hanga Baba. There was a large Turkmen mosque, with several schools and a strange house, the remains of the walls are still visible now.
On the slopes "about 800 mulberry trees grow in the ravine adjacent to these ruins, the Kirghiz take care of them and consider it a sin to break even a twig from these trees." The picture described by N.P. Lomakin, generally preserved to this day.
The general outline of the mosque Khanga Baba plan is a rectangle stretched from southwest to northeast. The large commemorative mosque complex was located along two mutually perpendicular axes, behind the arched portal facing north, there is a domed lobby (3.64 x 3.58), the cover of which is severely damaged.
On both sides of it there is an enfilade of small square rooms, apparently having official purposes. In the center of the prayer hall, located behind the lobby, the lower part of the powerful pillar has been preserved.
Along the perimeter of the prayer hall there are also living and office premises, in the eastern and western parts of the hall there are narrow aivans and utility rooms. Burials attached to the eastern wall of the mosque arose later.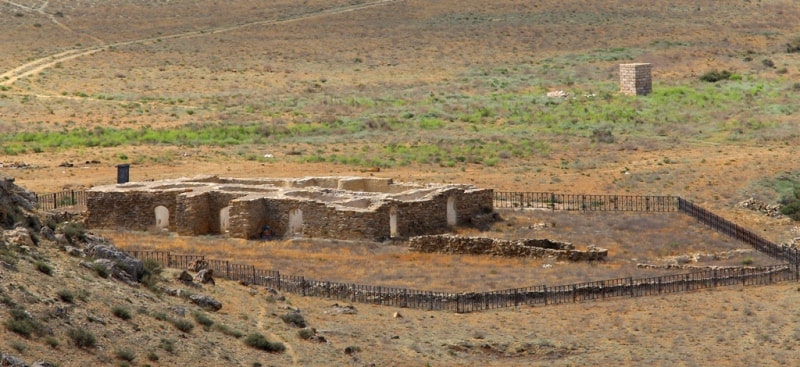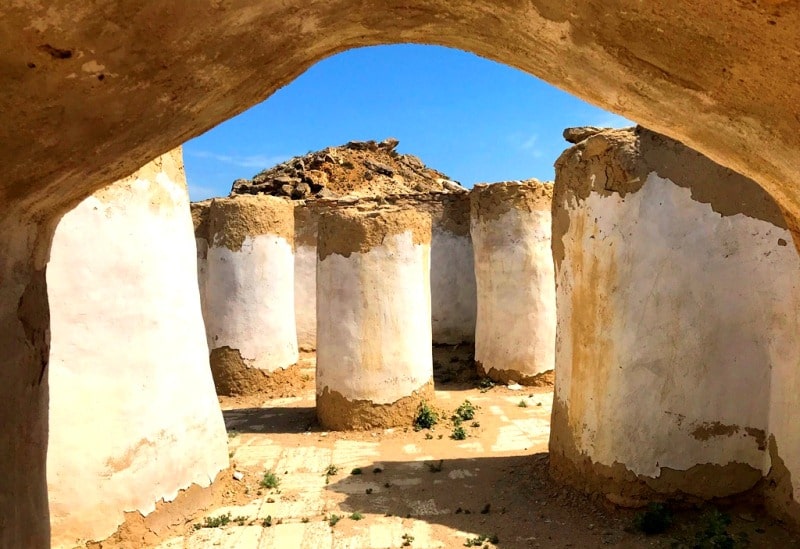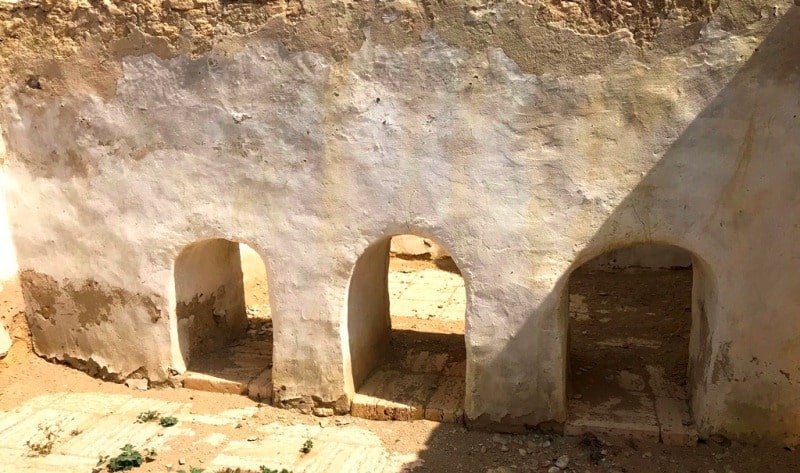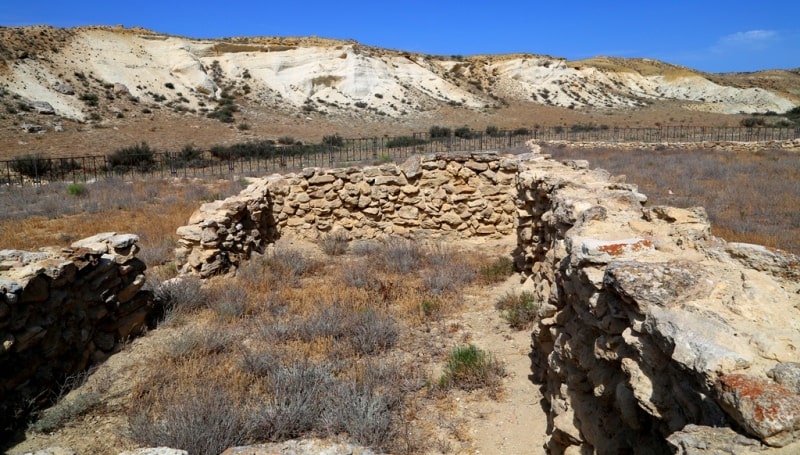 Authority:
"Monuments of Central Asia." Author M. Khashimov. Saga Publishing House, 2001.
Photos
Alexander Petrov.