History Bayan-Sulu and Kozy-Korpesh.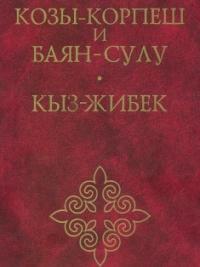 Beach recreation on Balkhash lake.
 "If an ancient man saw planes two thousand years ago 
He would've thought they were birds 
Or angels from another world 
Or messengers from other planets" 
Dejan Stojanovic.
Vacation package on Zaisan lake.
Mausoleum Bayan-Sulu and Kozy-Korpesh, monument of architecture of republican VIII - X value of century. Settles down in the Ayagoz Region of East Kazakhstan region, in 3,5 kilometers to the southwest from the village of Tarlaula (Tansyk).
Kozy-Korpesh and the Bayan-Sulu - one of the best-known and favourite heroes of the Kazakh legends which gave life for the sake of love. Tells wide circulation in the Turkic world of this subject about antiquity of this motive ascending probably to ancient Turkic time.
It is one of the earliest medieval architectural monuments, it was repeatedly mentioned by researchers. Chokan Valikhanov who visited at a monument in 1856 wrote: "Nine people had to get up at each other that top reached a dome".
For contemporaries the sketches of the stone sculptures standing at a monument made by it are of great value. In 1856 the mausoleum and sculptures near it (nowadays absent) were sketched by Chokan Valikhanov.
The sketches of the stone sculptures standing at a monument made by it are of great value. On a national legend of a figure represented Kozy-Korpesh, the Bayan-Sulu, her younger and elder sister. According to Chokan Valikhanov drawings near the mausoleum stone figures of three women holding sacred ware and one man settled down.
According to the legend one of women - the Bayan-Sulu, the second - her sister Aygyz, the third - elder sister Tansyk, the man - Kozy-Korpesh. These stone sculptures, unfortunately, did not remain. In 1858 the mausoleum was surveyed by Nikolay Abramov, in 1898 - Nikolay Pantusov.
In 1952 the monument was investigated by an archaeological expedition of Academy of Sciences of the Kazakh SSR under the leadership of Alkey Margulan. In 1982 мазар Kozy -orpesh and the Bayan-Sulu was included in the list of historical and cultural monuments of the Kazakh SSR of republican value and taken under protection of the state.
Authority:
Baytenov E. M. Articles for the Arch of historical and cultural monuments of East Kazakhstan area.
Photos by
Alexander Petrov.