First meteorological station in Nur-Sultan.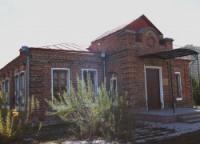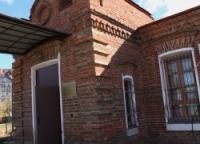 Walking in cities of Kazakhstan.
"Architecture must always be sculptural, and sculpture architectural"
Emil Antoine Burlell.
Tours from city of Nur-Sultan to Balkhash.
The first meteorological station on the territory of Nur-Sultan was opened on November 1, 1870 K.A. Lazarev on his own savings. In 1873, the Main Physical Observatory sent the enthusiast a complete set of tools for conducting meteorological observations and instructions from academician G.I. Wilda.
For the equipment of the new space station. Lazarev chose a place in the southern part of the fortification, 100 m from the bank of the river. Yesil. From this moment K.A. Lazarev becomes the main correspondent of the Main Physical Observatory.
After leaving K.A. Lazarev meteorological station worked until 1885. The current building was erected in 1916. The one-story building of the weather station was built by the Yekaterinburg Observatory on behalf of the Nikolaev Main Physical Observatory and is associated with the birth of the city's meteorological service.
To date, it has been used for its original purpose. The building has a rectangular shape in d-lane with an adjacent small rectangle at the entrance and bears signs of patterned stone architecture. The composition of the main facade is symmetrical, which is very characteristic in classical architecture.
The planes of the walls of the building are decorated with rich brickwork, which gives the building a decorative effect. In addition, there is movement of protruding and retreating elements on the facades, with the help of which the volume of the building is felt.
The walls are made of red burnt bricks using the patterned masonry technique, characteristic of the eclectic style used in the late XIX - early XX centuries. The openings are completed with embossed onion sandriki.
Tall, rectangular-shaped window openings with beam bridges do not have protruding platbands, which gives the appearance of the building a moderate architecture effect. Pilasters located at the corners of the building and at the corners of the portal are evenly divided into horizontal divisions and rusticated with brickwork.
The building is crowned with a stepped cornice, also rusticated with brickwork. The entrance part has a completion in the form of a half-circular mezzanine. The black steel roof is painted with meerk. Boardwalk floor. The volume of the building is 953 cubic meters.
The building has retained its original appearance, not counting the late additions that are to be dismantled. The object is of historical and architectural value. In general, the architecture of the building is another example of Russian folk stone architecture.
Authority:
http://direkt-15.kz/arxitektura/meteorologicheskaya-stancziya.html