Central plateau of Boszhira.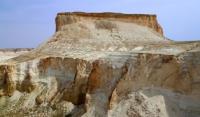 Tourism on Mangyshlak and town Aktau.
"The world is a book and those who do not travel read only one page" 
Augustine of Hippo.
Photo Tours sights valley Boszhira.
Central of the plateau of the valley of Boszhira is located between the Western cliff of Ustyurt and natural decrease where Saline march Karashek is located. Central of the plateau of Boszhira has absolute height - east part is raised on 106 meters above sea level and western on 123 meters above sea level.
This unique addition to magnificent sights of the valley of Boszhira. The circle of Central of the plateau makes about 15 kilometers. The greatest extent of Central of the plateau of Boszhira from the East on the West makes more than 4 kilometers, from the North on the South more than 3 kilometers.
From here majestic panoramas on the mountain which has an ideal cretaceous cone - Shoky tau of 226 meters above sea level open. By the way, if we look at the mountain the Yurt 252,3 meters high above sea level from Central of the plateau, we will see that it is lost mountain cut in half which if to look at it from Boszhira Glade, reminds an ideal form of a nomadic yurt.
From here ascension, through the ancient stone fence put by hands of the person on ancient cliff Ulken keme 243 meters high above sea level begins. From top Ulken kemt the tremendous and fantastic views of Azu tisteri and the litter which is lost in cretaceous space Karashek, Oynak Boszhira open.
From edge a cliff Ulken kemt we can observe the most remote, matchless rocky cretaceous lost mountain Ushkir tau which are at the northernmost tip of Saline march Karashek. From east part of cliff Ulken kemt opens the delightful and concerning view of Borly tau mountain to, it is a wall a bastion stretched from the southwest on the northeast on 327 meters.
In a southwest part the greatest width of lost mountain of Borly tau ta makes 52 meters, in a northeast part the greatest width of 56 meters. Vertical walls of Borly tau reach more than 20 meters.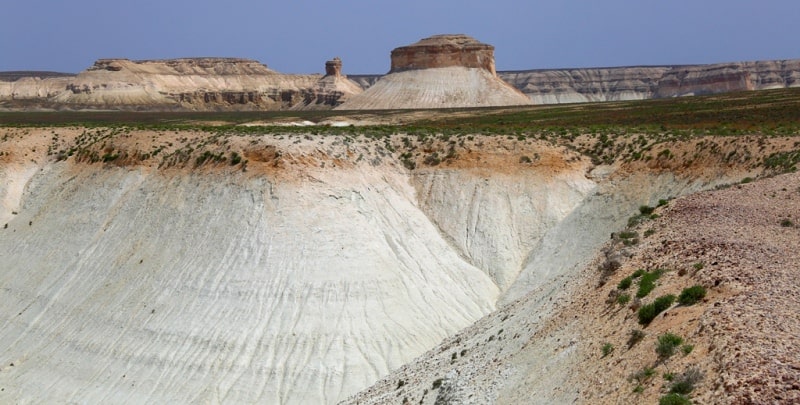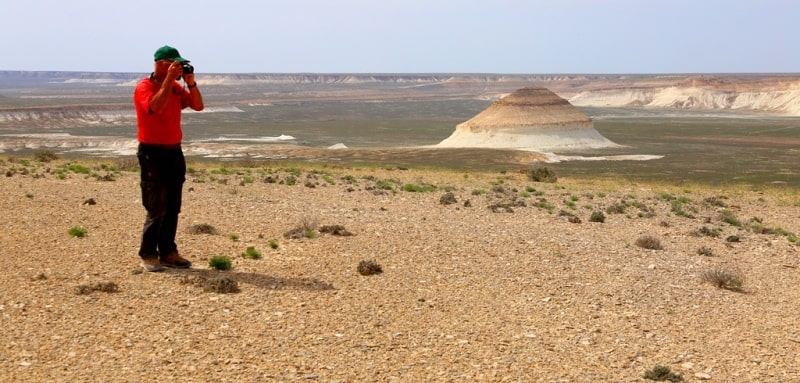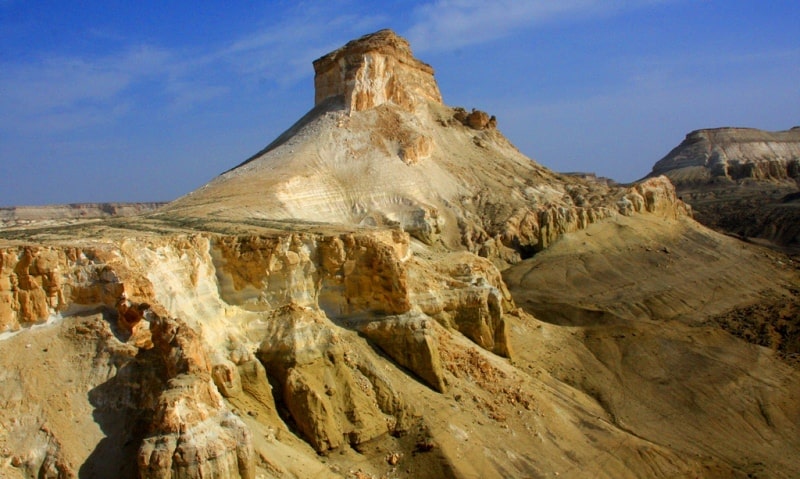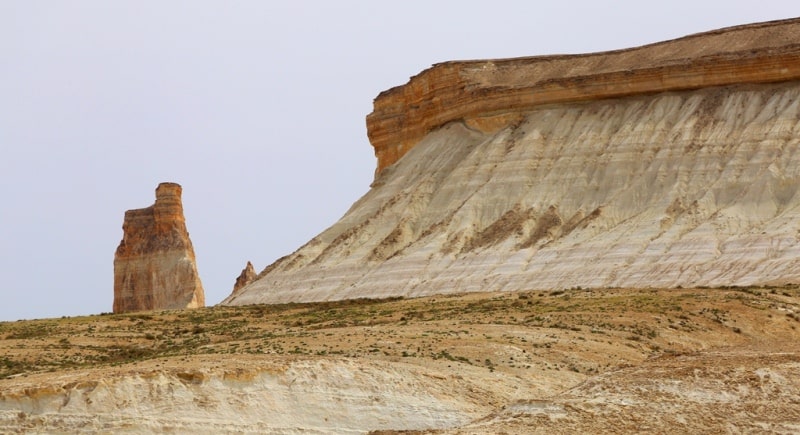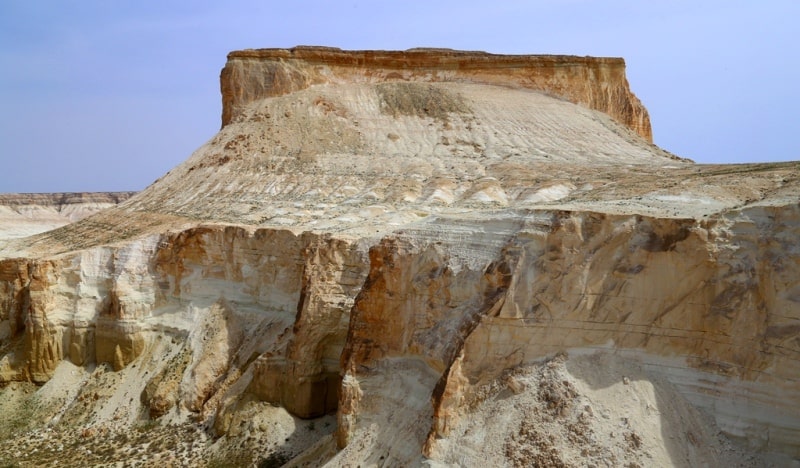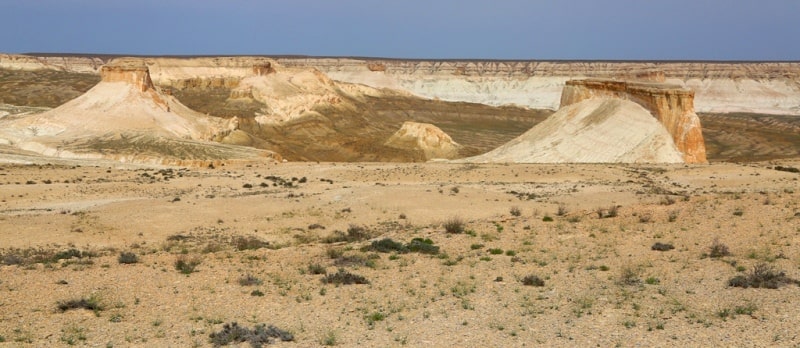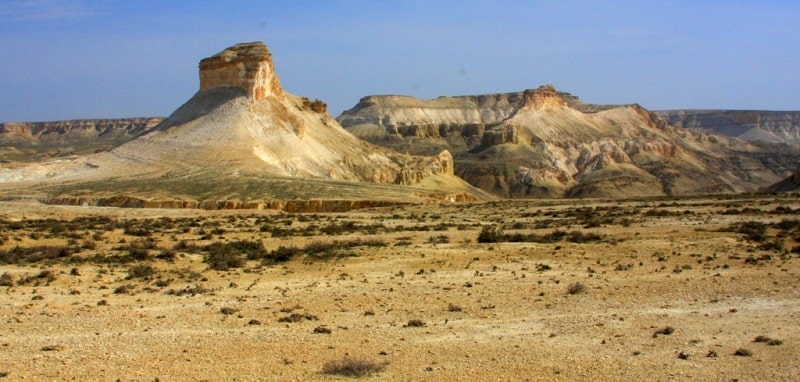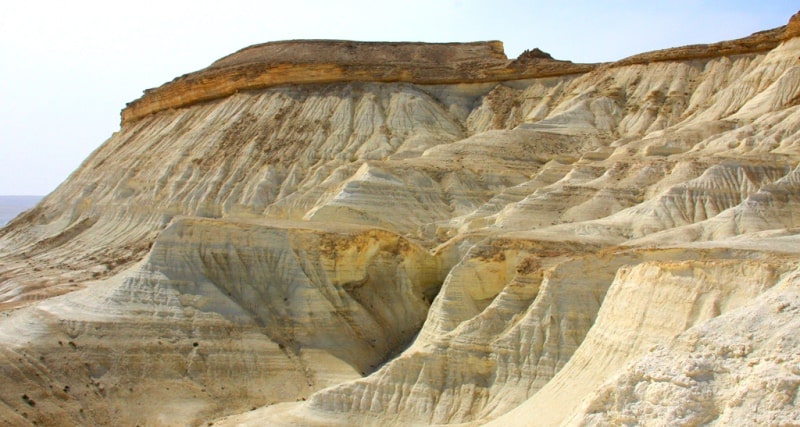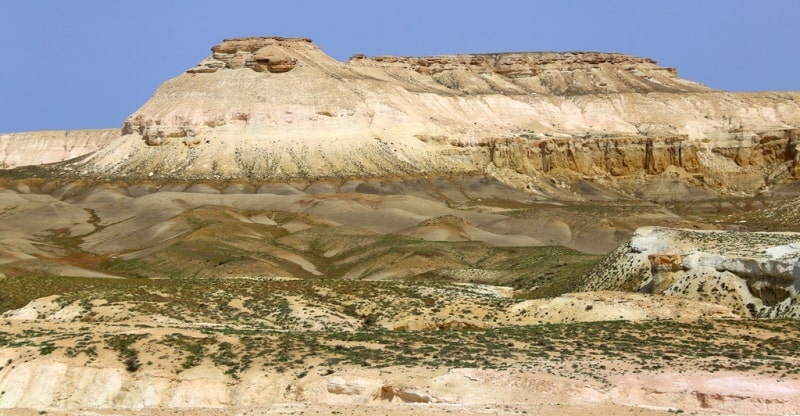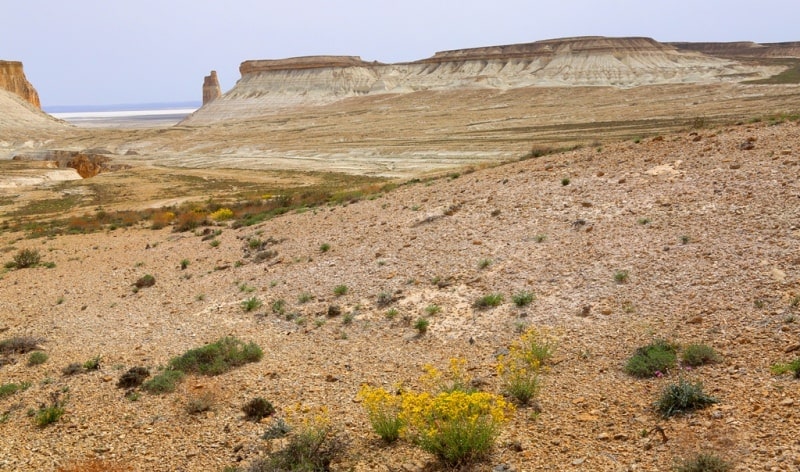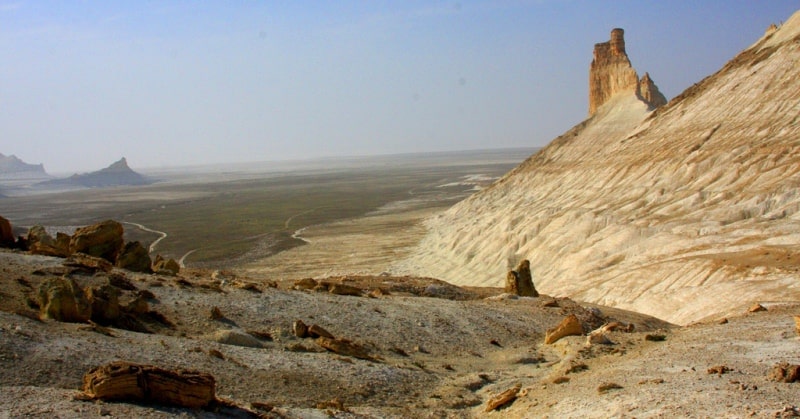 Authority and photos
 Alexander Petrov.