Canyon of Boszhira.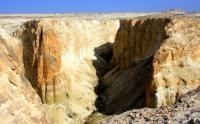 Tours and walks on Mangyshlak.
"While you live - travel and study"
Mangyshlak exploring  tours.
From the Central plateau of Boszhira the unforgettable view of a canyon of Boszhira which is in east part of the Central plateau and cuts it from the South on the North more than on 1 kilometer opens. The beginning of the Canyon of Boszhira is between the lost mountain Borly to a ta and the Yurt of 252,3 meters above sea level.
Approximately through 850 meters from the main Canyon of Boszhira two gorges on the East which terminate at the Western chink of Ustyurt branch off. The first, small, but deep gorge branches off on 100 meters a little more.
The second gorge which branches off, also on the northeast extent more than 400 meters. Birds of prey who build nests here found a shelter in canyons and bring baby birds.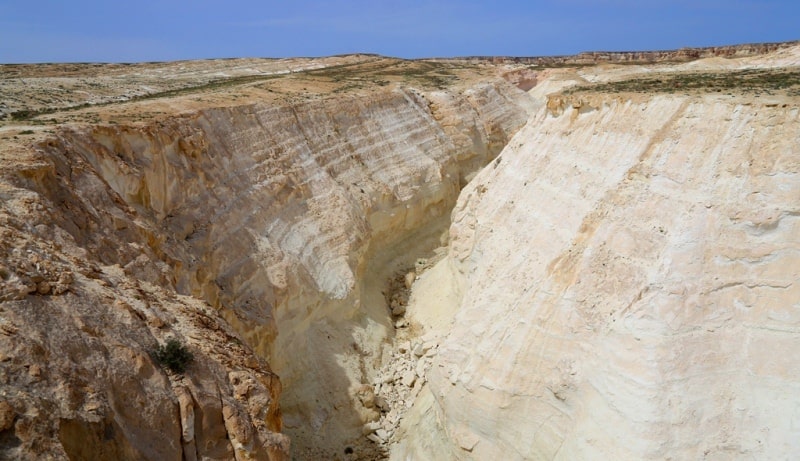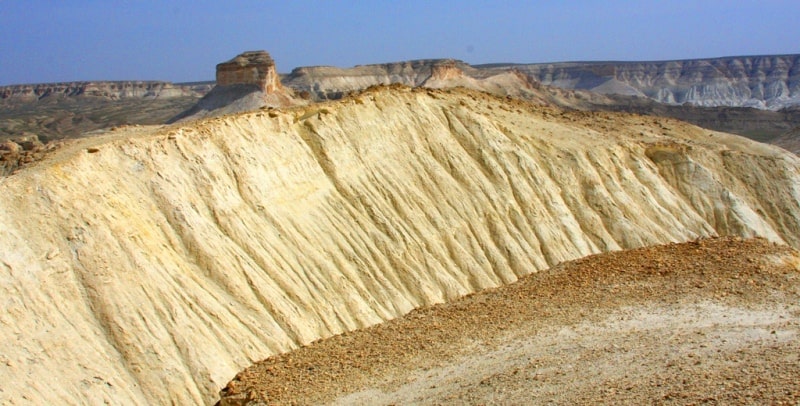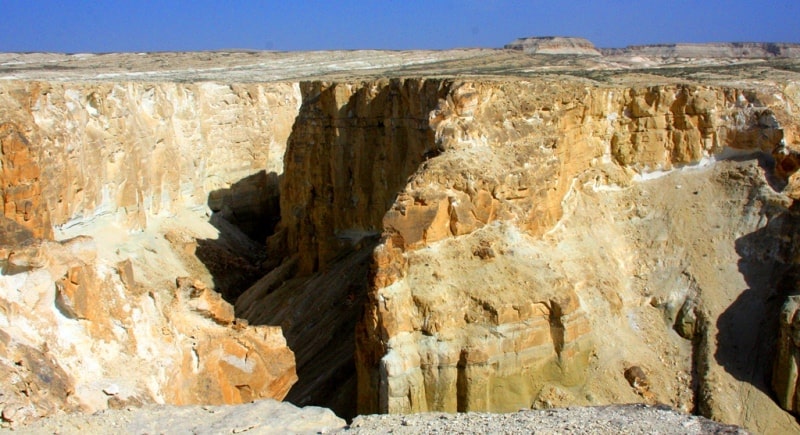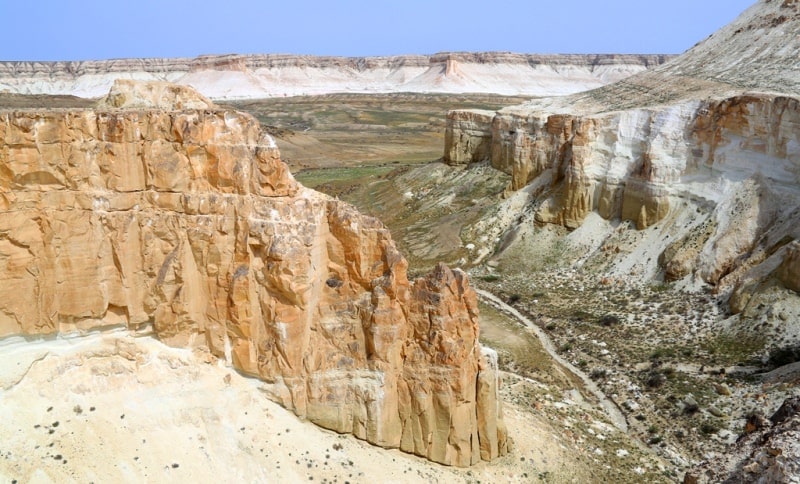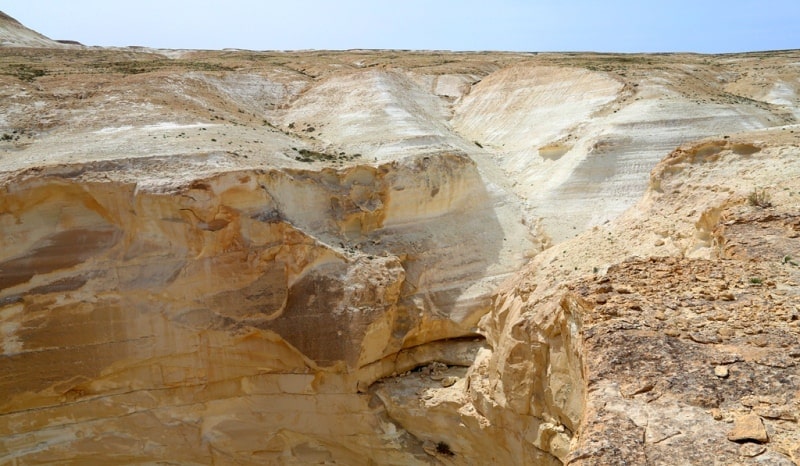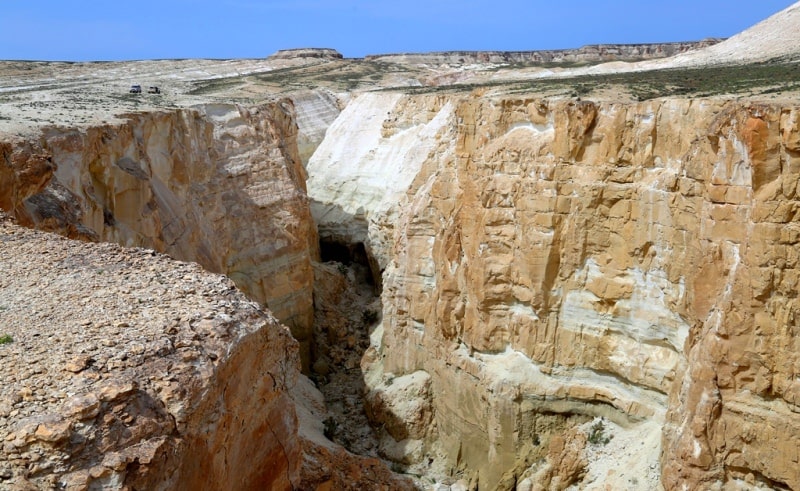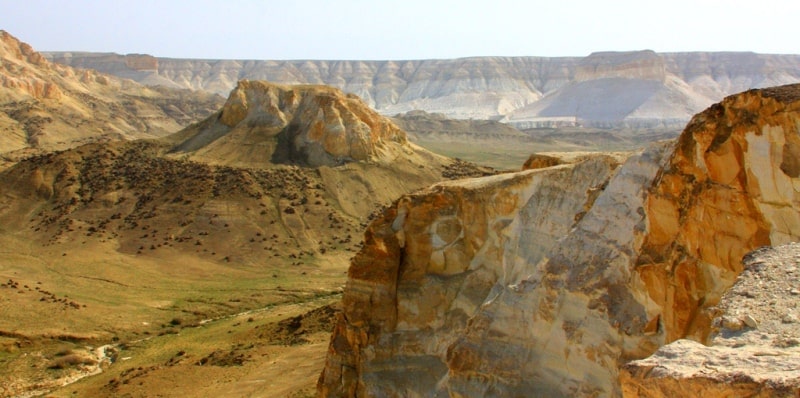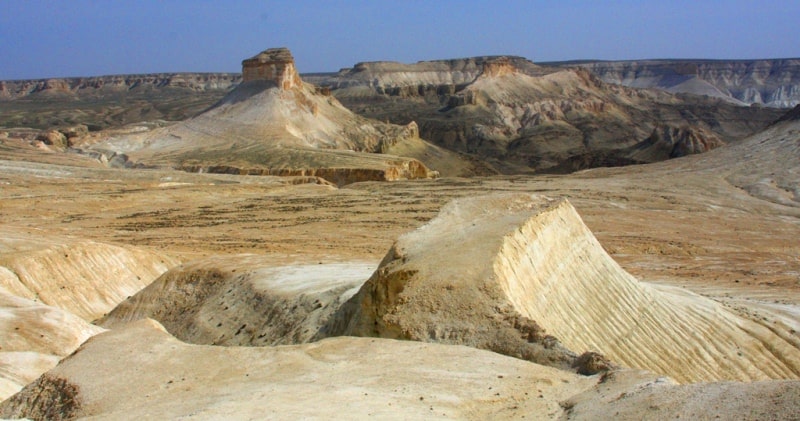 Authority and photos:
Alexander Petrov.