Building of Ishim Hotel in Nur-Sultan.

Tours and excursions in cities of Kazakhstan.
"All the great architects of the past were contemporary architects, and the constant striving forward, the thirst for the present is characteristic of all the great masters of art. The great truth of the architectural tradition, testifying at the same time to a really attentive attitude to the past, is that tradition should lead forward and not backward. If it were otherwise, humanity would continue to live in the caves of the prehistoric era"
Francis Jourdain.
Tours from city of Nur-Sultan to Khromtau.
The building of the Ishim Hotel was built between 1958 and 1960. The location of the building in the central part of the city always assigned the hotel the role of the main place where prominent political figures stayed (the head of the Soviet state N.S. Khrushchev).
In 2003, the building underwent reconstruction and was renamed the Grand Park Esil Hotel. The building of the Ishim Hotel belongs to the architectural direction of neoclassic, which was typical of Soviet architecture in the late 40s and early 50s of the last century and is used as an object of historical and cultural significance.
The height of the building is 18 meters.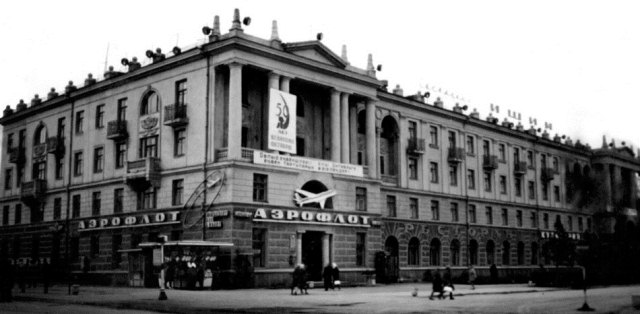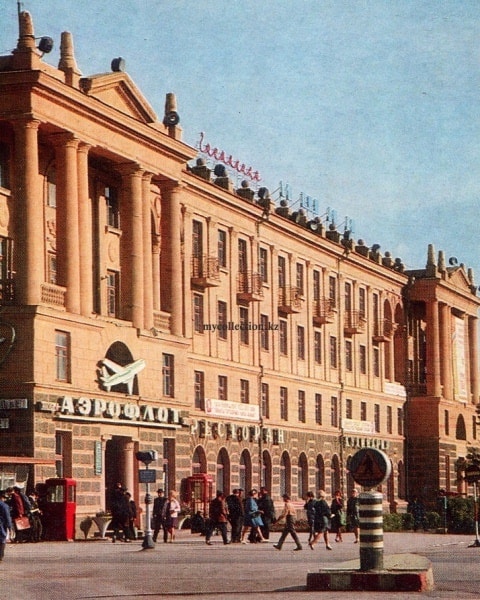 Authority:
https://direkt-15.kz/ru/pamyatniki-i-ob-ekty/pamyatniki-istorii-i-arkhitektury/zdanie-gostinitsy-ishim-1958-60gg