12 totems of eastern horoscope in Nur-Sultan.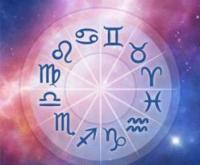 Tours in Nur-Sultan.
"Talent and knowledge are bright lights, without them there is no outcome from the darkness
"Those who, having lived life, from life will not learn the mind,
No teacher in the world will teach anything."
 Rudaki Abu Abdallah Jafar.
Sightseeing tour in Nur-Sultan.
12 eastern horoscope totems were installed along Abay Avenue in the city of Nur-Sultan. This project was provided and installed as a gift from Pavlodar region. Initially, it was planned to establish a composition of small architectural forms in front of the trade unions of the city.
In the eastern calendar, each year has its own totem. In accordance with the ancient legend of all animals, the Buddha called to himself, however, only 12 of them came to his call. As a reward from the great and wise spiritual teacher, these animals received immortality and began to rule the year in turn. In the well-known circle of animals, and which alternate as Jupiter moves along the signs.
Jupiter makes a whole circle in 12 years, that is, a sign in a year - a total of 12 animals. The Chinese Zodiac is built in the Jupiter-Moon system, then the New Chinese Year begins with the first new moon of the lunar calendar, which usually happens in late January - early February.
Authority:
Guide to Astana and Akmola region.